Hello there, my fellow friends! One more week passes by, and more work has been done! As promised, we spent the whole holiday time on work, and it rewarded us with a whole lot of good stuff to show to you! Keep reading to know what's changed!
---
Highlights
The blog wasn't really active this week, since we spent our time with
Family time; or
Working on the game.
Still though, Guilherme had an article ready weeks ago which was just posted on CGMasters and you can check it out here: What To Know When Creating Next Gen Assets, he also managed to write some more about the work in the candles he started modeling earlier this month. In the furnace, I have one article about open source task management projects and a Unreal Engine 4 tutorial about UI with what I learnt this week.
If you haven't read the ones that came out, you still can do it! And if you're eager for the ones that are about to be posted, subscribe so you don't miss them!
---
Art stuff
We have some really new cool things this week, doing justice to the huge amount of coffee consumed this month, the fence is finally seeing the daylight, as being concepted to be modular, Guilherme designed several building blocks that can be attached together, creating a vast array of possibilities in level design.
The pillar design was based on Celtic references, as it translate very well that "creepy post-medieval/Gothic graveyard feel" and has also some interesting shapes and details: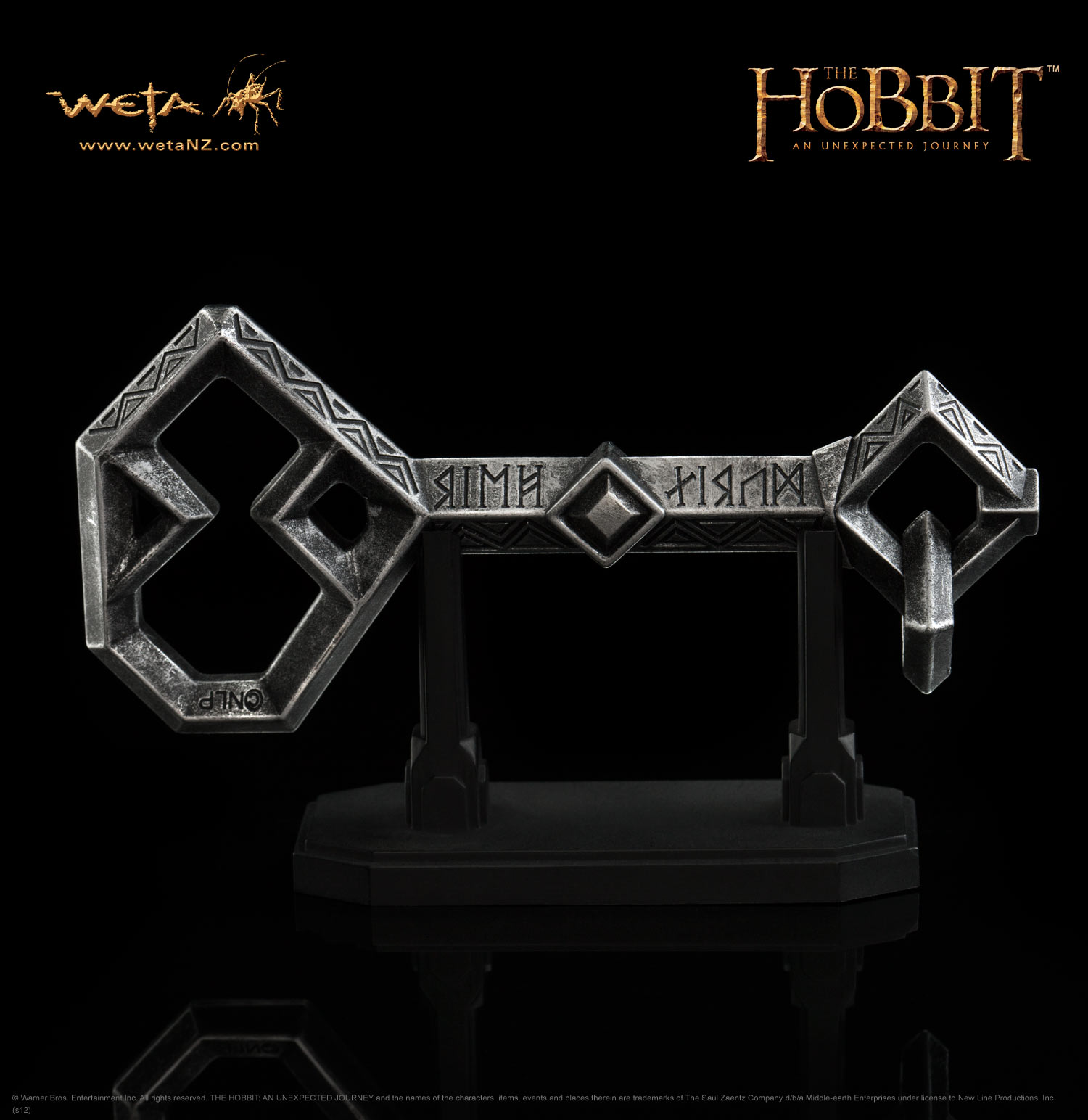 The baluster was inspired on the key of Erebor, from the Hobbit movie (heh), the dwarven stuff kinda resembles a bit and match with the Celtic architecture, so it was a good combination in the end.
Now it was just needed to make some variations of its design:

For this we can reuse our original mesh, as all the texture information is already baked into the geo (in a UV map), we can cut out some parts and marge others together to create variations using the same textures/shader for all variants!
We intend to have a good amount of modular set pieces, varying in angle (30°, 45°, etc…), both as horizontal as well as vertical (for stairs, angled corners, etc), reusing textures to save up on memory is a must.
And here you can see the asset blocks together we have for so far, it's just a test inside blender to preview how they should look and to check out the normal maps, look at our previous brickwall there! Do you want to do something just like this? So check it out our tutorial about it, the stairs are just a placeholder atm, but you can have a taste of what everything will look like 😉
---
Game development stuff
It may be a miracle, it may not, but I incredibly finished ALL the things I promised last week, so I am certainly very proud of it! First of all let's start with the UI. Last weekly I just dropped a line saying that I would work a little more on the UI, my only plan was to add an experience bar and a level indicator, but then I discovered the sacred UMG. Well, as a good programmer, I only knew about Unreal's Slate and basic HUD draw commands. That old and ugly UI was all a bunch of code calculating lame positions and drawing rects and text, but with UMG all that was changed for something much better. Better to deal and better looking too.
I should've really read better the Unreal wiki before implementing the first iteration of the UI, if I knew UMG earlier, I could've saved a lot of time.
If the bar on the bottom of the screen drew some of your attention, I tell you what it
is: The experience bar! Last week we got the experience working, now that I set a basic experience table, we can get a bar to show progress from one level to other. Yup, that also mean we have levels working fine.
The experience table was loaded wonderfully. With Unreal Data Tables, I could use Google Docs to generate the table, export it as CSV and load it on UE4.
For now, we're using a linear curve, we may change that later, idk. Placeholders!
Finishing it up, the terrain was made a little simpler and bigger, so we could look out how the character would look like, relatively to the terrain.
Here's the weekly video!
The leveling up at 0:35 is insane, I love that!
---
Next steps
I'm still thinking deeply on what I'll be doing next week, I do not want to get misguided or start doing something that will bring no value for the game right now, so I'll be probably taking easy on the start of the week, but there's at least one thing I know for sure I'll start developing this week:
Mobs specialization over units; which in turns allow me to start making
Mobs aggro.
Guilherme has some jobs due to next week, so he probably will take it easy this week too, but he still has some plans for the game this week, which may or may not be all finished:
More fence variations;
Maybe another fence model with more variations?
More walls variations.
And we're done for this week! I hope you're enjoying our work as much as we do, and next week we'll be right back!